Excel Packaging Machinery Ltd are market leading suppliers of filling, plugging and capping machinery to the e-liquid and vaping industry.
Excel Packaging offer a comprehensive range of machinery, from semi-automatic e-liquid filling, plugging and capping machines up to fully automatic high-speed, mass production lines. We can offer bespoke e-liquid machines to suit your e-liquid business needs.
All the e-liquid machinery is supplied from the UK with local back up of service and spares from our team of engineers across the country.
More of our machinery can be found at www.excel-packagingmachinery.com
Olympia London CBD Show 2022
Come and visit us at stand G2, 22nd – 23rd April 2022.
EX-FILL-S - Semi-Automatic Volumetric Filling Machine
The EX-FILL-S is a robustly constructed Digital Liquid Filling Machine, ideally suited for both the first-time user or within a busy production environment, where flexibility accuracy and rapid changeovers are required. The volume adjustment is simply by means of a touch screen LCD display and features include single shot, multi-fill or continuous automatic mode. Easy change over with a 99-programme memory. Excel has made the EX-FILL-s fully upgradable with automation options including automatic integration to gating conveyor, capping machine, rotary tables and packing conveyors.
The volume, speed and the time between filling can be pre-set on the operator screen
Each filling cycle can be adapted to slow the final part of the flow into the neck
Human interface is achieved using an HMI touch screen
Pneumatic nozzle and special seals, hoses and o rings to suit aggressive chemicals
Feed hoppers for gels and creams
Diving nozzle assembly for foamy liquids
Food and pharmaceutical quality stainless steel and PTFE contact parts
Automatic control plug (to accommodate future automation)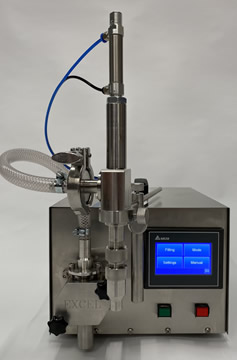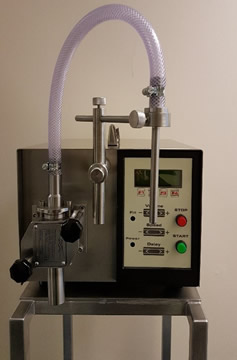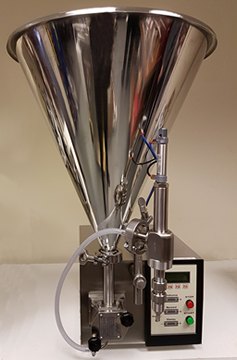 G-250 E-liquid Pod filling and assembly machine
This filling and capping POD machine has been designed for quick easy change over between pods and flavours and is available as either a semi-automatic or fully automatic high-speed line. It has automatic pod loading and liquid filling available with both peristaltic or volumetric micro pumps. An automatic pick and place/closure of the pod assembly and camera verification with reject control. 40 - 80 pods per minute.
1-5ml fills
Modular design
Easy change over
Full spares and service back up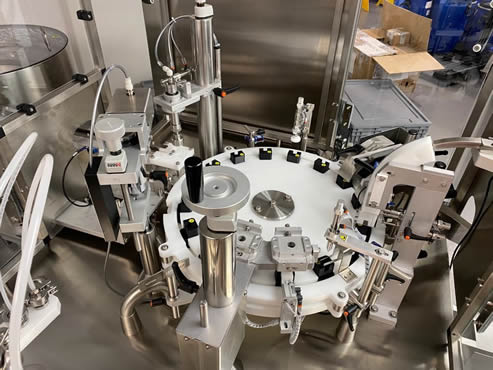 Minibloc filling machine
The Minibloc offers automatic e-liquid filling with hand placing the cap and plug with automatic torque control. This machine has a small footprint and can be designed to fit your facilities requirements. It has been specifically designed for quick and simple changes to accommodate for a variety of flavours of e- liquids you may be producing.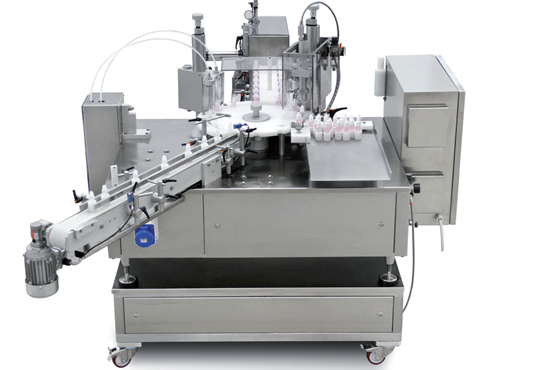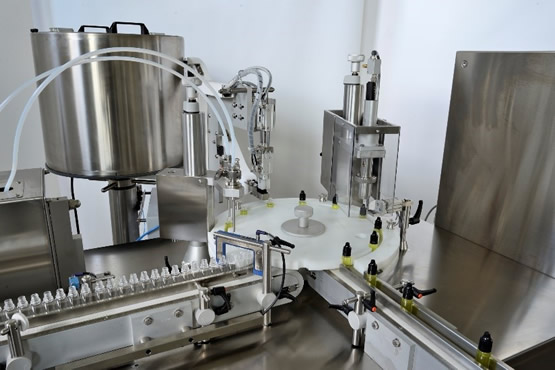 Short Fills 25 Bottles Per Minute
Monobloc Fully automatic filling machine
This machine automatically feeds the bottle, fills, feeds and inserts the dropper and automatically caps, this is at over 52 bottles a minute on our G 250 monobloc machine.
50 Bottles Per Minute
100 Bottles Per Minute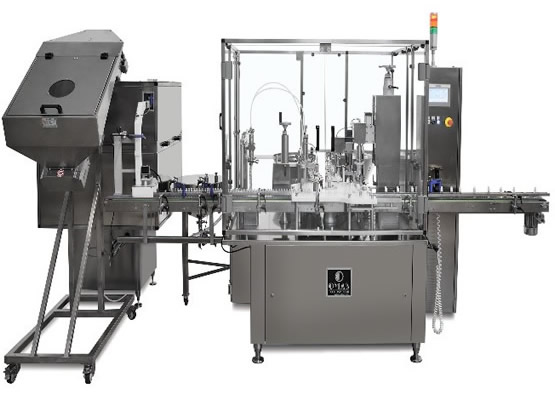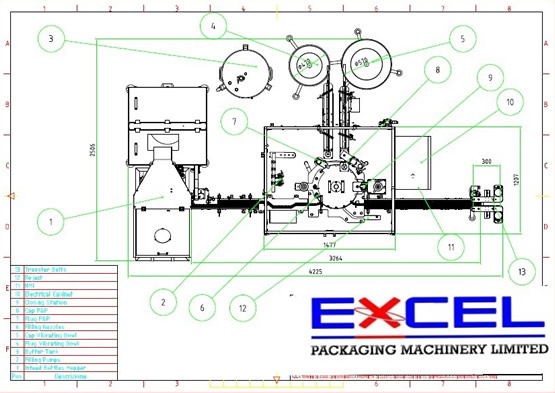 Carton erecting and leaflet placement with operator friendly design, positive carton opening and a very compact footprint. Supplied for single carton, multi pack Carton Display Unit and boxing for multi pack boxes over a wide range of product sizes. The product range for cartoning includes packaging horizontally and vertically.
Overwrapping and shrink wrapping machines are also available.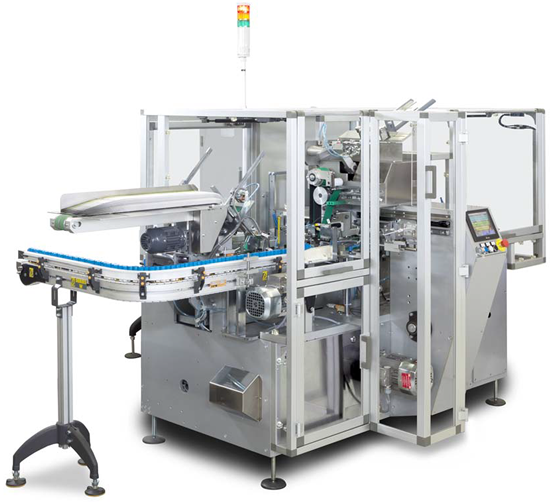 We offer a full turnkey solution working with our partners in the Labelling industry.