Excel Packaging Machinery Ltd are market leading suppliers of filling, plugging and capping machinery to the e-liquid and vaping industry.
Excel Packaging offer a comprehensive range of machinery, from semi-automatic e-liquid filling, plugging and capping machines up to fully automatic high-speed, mass production lines. We can offer bespoke e-liquid machines to suit your e-liquid business needs.
All the e-liquid machinery is supplied from the UK with local back up of service and spares from our team of engineers across the country.
More of our machinery can be found at www.excel-packagingmachinery.com
Hemp & CBD Show 2019
Come and visit us at stand G50, September 14th & 15th 2019.
Acufill Digital Filling Machine - semi automatic filling machine
The Acufill uses a gear pump concept as a metering device to fill correct amounts of gels or liquids into containers. The Acufill is a cost effective modular filling machine which allows the customers to upgrade to full automation in simple stages. Ideal for the 10ml up to one litre flavour shots.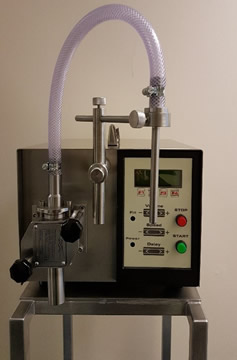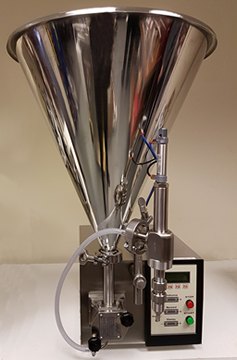 The volume, speed and the time between filling can be pre-set on the operator screen
Each filling cycle can be adapted to slow the final part of the flow into the neck
Human interface is achieved using a combined keypad and LCD display configuration
Plain or Pneumatic nozzle to suit container and product, the pump unit easily dismantled for cleaning
Feed pipe
Operator manual
The machines can be extended to add a conveyor on the line
Automatic control plug (to accommodate future automation)
Minibloc filling machine
The Minibloc offers automatic e-liquid filling with hand placing the cap and plug with automatic torque control. This machine has a small footprint and can be designed to fit your facilities requirements. It has been specifically designed for quick and simple changes to accommodate for a variety of flavours of e- liquids you may be producing.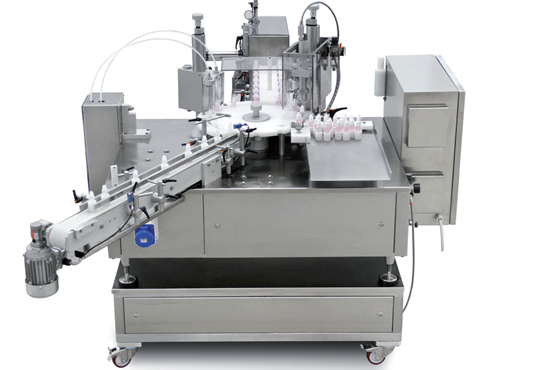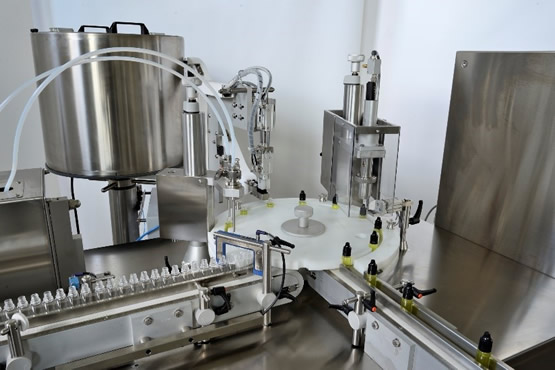 Short Fills 25 Bottles Per Minute
Monobloc Fully automatic filling machine
This machine automatically feeds the bottle, fills, feeds and inserts the dropper and automatically caps, this is at over 52 bottles a minute on our G 250 monobloc machine.
50 Bottles Per Minute
100 Bottles Per Minute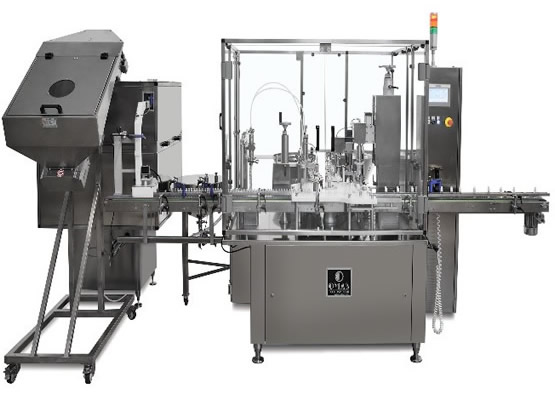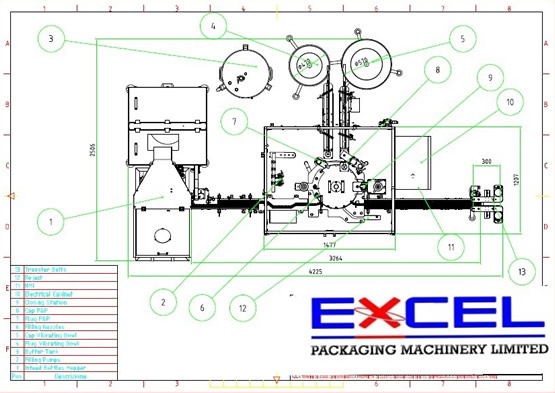 Carton erecting and leaflet placement with operator friendly design, positive carton opening and a very compact footprint. Supplied for single carton, multi pack Carton Display Unit and boxing for multi pack boxes over a wide range of product sizes. The product range for cartoning includes packaging horizontally and vertically.
Overwrapping and shrink wrapping machines are also available.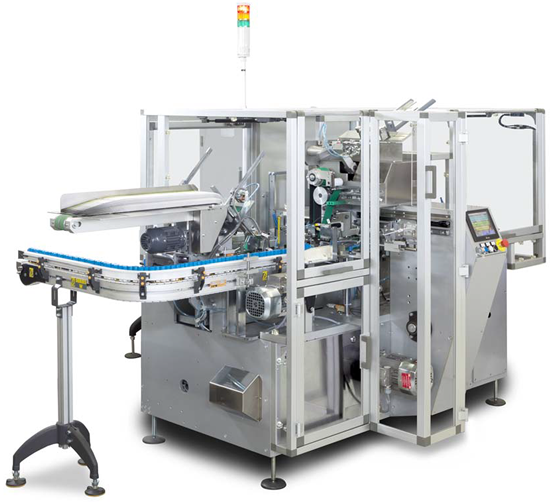 We offer a full turnkey solution working with our partners in the Labelling industry.